Publishing the best in new literary voices
Raven Crest Books is one of the UK's fastest-growing independent book publishers. We're passionate about books of all kinds, publishing the very best in new, undiscovered writers. Established in 2011, we already have an impressive list of authors, and sell thousands of fiction and non-fiction books each year – many of which have become Amazon bestsellers and garnered a large number of 5-star reviews.
Our team of industry experts work closely with authors throughout every step of the publishing process, turning draft manuscripts into high quality, professionally published books. We specialize in eBook publishing, with a very fast time to market. And we're publishing more and more books each year.
Raven Crest Books are a company who are in the business of publishing the best in new literary voices.
Raven Crest Books is affiliated to The Independent Publishers Guild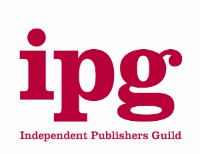 Save